Presenter Bios
Presenters are listed alphabetically. Click the tabs below to view their biographies.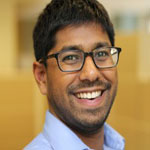 Ben Rabe
Ben Rabe joined Fresh Energy in June 2016 as a senior policy associate on the energy performance team. His work focuses on supporting and passing policies that improve energy efficiency related to buildings and the built environment. He develops positions and strategies on policy matters, assists with Fresh Energy's legislative priorities, and develops documents to communicate policy and scientific information to policy makers and the public. Before joining Fresh Energy, Ben managed the Energy Smart Program at the Minnesota Chamber of Commerce working to help small businesses take advantage of utility rebate programs and worked in the residential energy efficiency space at the Neighborhood Energy Connection. Ben holds a MA in International Energy Policy from the Fletcher School of Law and Diplomacy at Tufts University and a BA in International Studies, Political Science, and Anthropology from Macalester College. He is also a Certified Energy Manager with the Twin Cities Chapter of the Association of Energy Engineers.
Energy Code Compliance and Update
February 27, 2019 1:00‐2:30 p.m.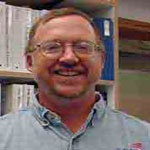 Bill McAnally
Bill McAnally has over 40 years in the construction industry. He was a building contractor for over 15 years specializing in new home and light commercial construction. During this time he focused on energy efficient and healthy building methods. He still remembers using Tyvek in the late '70's and being told "that paper stuff" will never catch on.
Bill was a carpentry instructor for Iowa Central Community College for 17 years and served as the Department Chair of Industrial Technology. During his tenure, the focus on energy-efficient construction led to the construction of 15 residence halls, numerous new homes, and partnerships leading to building community projects.
Bill was named the top community college instructor in Iowa in 2001 by the Iowa Association of Community College Trustees. He is the past president of the Iowa Industrial Technology Education Association and a board member of several groups involved in energy efficiency and renewable energy.
Bill now operates Bill McAnally Consulting. In this capacity, he provides educational programs to those in the building trades, consults on various building projects, assists in grant writing projects, and appears monthly on Iowa Public Radio's "Talk Of Iowa," where he answers consumers' questions about their homes.
Foundation Failures and Successes
February 27, 2019 8:30‐10:00 a.m.
Q&A with the Experts
February 27, 2019 3:00 p.m.‐4:30 p.m.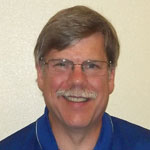 Bob Rogalla
Mr. Bob Rogalla is the Training Manager for Lake States Environmental, Ltd.; a role he has been in since 1993. Bob first became certified as an Asbestos Contractor/Supervisor in Wisconsin in 1988, and has been involved with training Asbestos professionals since 1990. In 1991 Bob became certified as a Lead Abatement Supervisor, and has been involved with training Lead‐Based Paint professionals ever since. This background has provided a wealth of insight into practical methods of accomplishing the objectives of requirements. With this insight he truly merges his specialized experience with the practical reality of the projects involving asbestos and lead rules.
Asbestos—Yes, It's Still Around
February 26, 2019 7:00–8:15 a.m.
Practical Methods of Conducting Lead-Safe Remodeling, Repair and Painting Activities
February 27, 2019 7:00–8:15 a.m.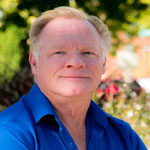 Brian Wimmer
Brian Wimmer has been building and remodeling for 40 years, the last 14 as the Construction Manager for the Rochester Area Habitat for Humanity. During the past couple of years he has developed their build to Zero Energy Ready Home program. He currently holds certifications from the Department of Energy as a Home Energy Score assessor. Additionally, he is an InterNACHI (Internation Association of Home Inspectors) Certified Home Inspector, and InterNACHI certified Moisture Intrusion Inspector, Home Energy Auditor and Infrared Certified.
Zero Energy Ready Home: Are You Onboard? Why or Why Not?
February 26, 2019 1:00–2:30 p.m.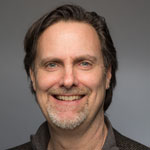 Bruce Harley
Bruce Harley is a nationally recognized expert on energy efficient construction and retrofit. With three decades of experience retrofitting and analyzing homes and HVAC systems, teaching building science, developing energy savings models and software, and developing technical policy and standards, Bruce is known for his ability to provide complex information in an engaging and understandable style. He has published three books with the Taunton Press, and received several national awards for his contributions to the industry. Bruce's current work is focused largely on heat pumps: developing design and installation guidance, creating lab test procedures and models based on real world operation, consulting with state and federal agencies and utilities, and educating policymakers, technical practitioners, and the public. He's heated his house with a heat pump since 2012.
Designing with Heat Pumps in Cold Climates
February 26, 2019 1:00–2:30 p.m.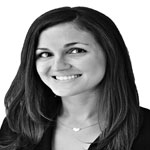 Chloe Bendistis
Chloe is a Sustainability Project Manager at The Sheward Partnership with over ten years of architectural design experience. She works closely with architects, owners, and contractors to provide sustainable design consulting services. Chloe is a LEED Accredited Professional with a portfolio of over 80 LEED projects. Beyond LEED, Chloe has experience assisting clients with certifications under ENERGY STAR, WELL, and the Living Product Challenge. Due to her involvement in various stages of the construction process, such as development, construction, and property management, Chloe promotes a holistic approach to sustainability that examines life cycle impacts. Chloe earned a Bachelor of Architecture from Drexel University and a Bachelor of Fine Arts from the Maryland Institute College of Art, majoring in Environmental Design. Chloe is based in Minneapolis, Minnesota and is an active member of the USGBC Minnesota chapter.
Achieving Superior Energy Efficiency in Commercial and Multi-Family Buildings through Passive House
February 27, 2019 10:30 a.m.‐12:00 p.m.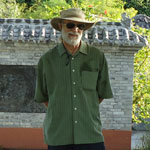 Christopher Laforge
Christopher is an IREC Certified Master Trainer and is a NABCEP Certified Photovoltaic Installation Professional Emeritus (ID#041704‐24). He has run Great Northern Solar for 30 years. Great Northern Solar has designed, specified, sold and deployed systems since 1988 for both the grid‐integrated and off‐grid markets. He has worked to develop documents regarding Establishing Training in Solar Business Development and Sales and Best Practices for Designing a PV Lab.
He has been an instructor with the Midwest Renewable Energy Institute since 1993 teaching Advanced photovoltaic (PV) design and installation
Christopher has developed training for contractors, administrators, project managers and the public. Clients have included the City of Minneapolis ‐ Minnesota, Hennepin and St. Louis County in Minnesota, and the Madison Area Technical College. He has also trained many electrical contractors and solar instructors in the greater Midwest and beyond. In September, the Interstate Renewable Energy Council recognized Great Northern Solar CEO Christopher LaForge as the 2016 IREC Certified Clean Energy Instructor/Master Trainer of the Year.
Advancements in Solar Electric Design and Equipment
February 26, 2019 8:30‐10:00 a.m.
Renewable Energy(RE) Systems and the National Electrical Code (NEC)— Critical Changes in 2019
February 26, 2019 10:30 a.m.–12:00 p.m.
The Many Scales of Solar Electricity and Energy Storage—301
February 26, 2019 1:00–2:30 p.m.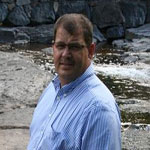 Don Sivigny
Don Sivigny, is a nationally recognized Energy Specialist, a licensed Building Official, and a Licensed Builder with the State of Minnesota. He is BPI (Building Performance Index) trained and tested in Blower door testing, duct testing, and carries an HRAI (Heating, Refrigeration and Air Conditioning Institute of America) certification in Residential Mechanical Ventilation System Designs and Installations. He is a published Author of 2 books on the subjects of energy issues, residential building and energy codes, and building durability issues. His is a co‐author of a book on residential construction, and a contributing author on several other building construction and building code books. Don is also a recognized specialist on radon gas, and the state code on radon and radon mitigation, including testing, and installation of radon mitigation systems. He has sat on the State Education Committee for 10 Years, and the Board of Directors for the Regional Chapter of International Code Council (ICC) for 2 years. Don has been recognized for his teaching skills, and was awarded in Minnesota, the Russell Smith Educator of the year award in 2005, and the instructor of the month award by International Code Council (ICC) in February of 2011. Don has also been an instructed in the Building Inspection Technology curriculum at Both North Hennepin and Inver Hills Community Colleges, where he taught Energy Codes, Non Structural Plan Review, and Construction Plan Reading, Administration of the State Building code and Land Use and Zoning classes. Don has spent many years in the industry as a Code Official and a Construction Manager. He is known nationally for his work in Residential Building Codes, Building durability issues, Building Science, Air Quality control, Energy and Green Building issues. Don continues to travel the country teaching these topics and is often a featured speaker both locally and nationally.
Residential Energy Code Mechanical Provisions
February 27, 2019 8:30‐10:00 a.m.
February 27, 2019 10:30 a.m.‐12:00 p.m.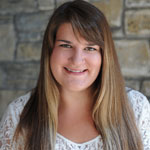 Elizabeth Kutschke
Liz is a Research Fellow at the Center for Sustainable Building Research. She received a Bachelor of Fine Arts in Interior Design from the Milwaukee Institute of Art and Design in 2010, and a Master's of Architecture and a Master of Science in Architecture in Sustainable Design from the University of Minnesota in 2016 and 2017, respectively. Liz has a passion for research‐driven architectural and urban design, and has focused on building energy use, learning from natural systems, and considerations of equity and social justice in the built environment.
Resilient Adaptation of Sustainable Buildings
February 26, 2019 3:00‐4:30 p.m.
Erick Filby
Erick Filby, CSI CDT Territory Manager of Marvin Windows and Doors, has over 19 years of experience representing window and door suppliers and manufacturers. He is the Past President of the Construction Specification Institute (CSI)‐ Twin Ports Chapter. In addition, he is a Certified Documents Technologist (CDT) through CSI, an active member of the Arrowhead Builders Association, an Installation Masters Certified Installer, and an Energy Design Conference attendee and/or presenter since 2001.
Recommended Window Installation in High Performance Walls
February 27, 2019 7:00‐8:15 a.m.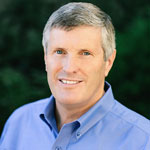 Gord Cooke
Gord Cooke is a Partner with Construction Instruction Inc. Gord is a professional engineer with over 25 years of experience in the low and high-rise residential building industry. As an educator, industry consultant and much sought after presenter, Gord has a unique talent for taking the building science issues that he sees in the field, and presenting them in an easily understood and practical real-world manner. Gord has particular expertise in applied building science, energy efficient housing initiatives, innovative HVAC systems, ventilation and Indoor Air Quality (IAQ). He has developed and delivered a multitude of workshops in these fields, as well as sales and marketing courses for builders and real estate agents to help them best promote the features and benefits of high performance houses.
Houses That Work for Existing Homes: Remodeling for Energy Efficiency - Part 1: The Basics
February 26, 2019 8:30‐10:00 a.m.
Houses That Work for Existing Homes: Remodeling for Energy Efficiency - Part 2: Common Remodel Projects & Opportunities for Energy Efficiency Upgrades
February 26, 2019 10:30 a.m.‐12:00 p.m.
Houses That Work for Existing Homes: Remodeling for Energy Efficiency - Part 3: Common Remodel Projects Continued & Avoiding Pitfalls & Unintended Consequences
February 26, 2019 1:00‐2:30 p.m.
Houses That Work for Existing Homes: Remodeling for Energy Efficiency - Part 4: Evaluating Energy Efficiency Opportunities & the Economics of Energy Efficiency Upgrades
February 26, 2019 3:00‐4:30 p.m.
Advanced Houses That Work - Part 1: Advanced Building Science Mechanical Systems
February 27, 2019 8:30‐10:00 a.m.
Advanced Houses That Work - Part 2: Foundations and Windows
February 27, 2019 10:30 a.m.‐12:00 p.m.
Advanced Houses That Work - Part 3: Walls and Roofs
February 27, 2019 1:00‐2:30 p.m.
Advanced Houses That Work - Part 4: Mechanical Systems
February 27, 2019 3:00‐4:30 p.m.
Jay Roettger
Jay Roettger is the owner of Bluff City Builders Incorporated, a small family owned business that has been providing private and commercial construction services throughout the St. Croix Valley area and beyond since 1994. Bluff City Builders specializes in custom homes, as well as commercial work such as hockey rinks and theater rebuilds. Jay has been working in the construction world since he was 12. He started early as a carpenter apprentice and worked his way through the levels of journeyman, foreman, and project superintendent with MA Mortenson Company. Jay worked on large construction projects such as Norwest Bank, Radisson Plaza 7, the Target Center, the Harrington House, and the Washington State University. In 1994, Jay decided to move away from the large, corporate world, and Bluff City Builders was created. Jay is extremely knowledgeable in all areas of construction from the planning and drawing stage through the finishing touches, but his highest level of expertise relates to anything concrete. Jay likes to joke that he has poured more concrete than most people have ever walked on. Jay is able to work well both with clients and other professionals to ensure that each project is a success on all accounts. He uses his extensive knowledge to problem solve as well as to utilize new and innovative technologies. He is skilled and passionate about teaching and sharing his knowledge to others, both in the professional world, and in his private life through mentorship and volunteering. After more specific training, Jay recently completed the Afton Passive House, located in Afton, Minnesota, and was able to incorporate his knowledge of ICF construction and other techniques to achieve PHIUS (Passive House Institute US) certification on this unique project. This type of project has become of great interest to him, and he is already in the planning stage of another similar house in Wisconsin, as well as consulting with other similar projects.
Afton Passive House, An ICF Super Efficient Home: A Case Study
February 26, 2019 10:00 a.m.‐4:30 p.m.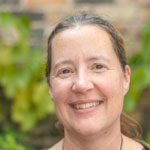 Jodi Slick
Jodi Slick is the founder and CEO of Ecolibrium3, a Duluth, MN based nonprofit working to create economic and environmental balance through the smart application of design thinking and strategic collaborations. Her background includes the development of several community-scale environmental programs which integrate existing community resources and an entrepreneurial approach to filling the gaps. She designed Ecolibrium3's Duluth Energy Efficiency Program and flood-response, is a principle investigator on Duluth's Solar Market Pathways grant, chairs the board of the Duluth's district heat systems, is developing a resilient housing project, serves as program manager for the Ecolibrium3 Resilience Corps, and is a member of the Minnesota State Climate Table Leadership Team. In 2013, she was named a White House Champion of Change for Climate Resilience.
Healthy Housing
February 27, 2019 3:00‐4:30 p.m.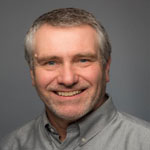 John Rockwell
While designing and building his own very low-energy, high-performance home, architect John Rockwell became a Technical Sales Engineer with Zehnder America, a Swiss-based world leader in providing superior indoor climate.
A confirmed building science nerd, John received his Bachelor of Architecture from Wentworth Institute of Technology in Boston and his Master of Architecture from the University of Miami. In addition to his former architecture practice, his career has included college level teaching, municipal clean energy management, utility-funded weatherization, building science consulting and Passive House design.
Whole House, Balanced Ventilation: Providing Healthy, Comfortable and Energy Efficient Solutions
February 26, 2019 10:30 a.m.‐12:00 p.m.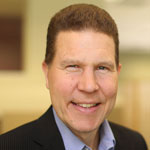 Jukka Kukkonen
Jukka Kukkonen is the founder of PlugInConnect, a Minnesota based electric vehicle market and technology consulting firm. He has helped organizations to build successful strategies for the rapidly developing PEV market in the areas of apartment, condominium, workplace and DC fast charging. Jukka has given dozens of EV presentations and workshops since 2010. He has trained various stakeholders from architects and auto salespeople to utility company personnel and public utility commission staff. In 2012 he started the MN PEV Owners Circle that has grown to become one of the largest and most active regional plug‐in vehicle owner groups in the nation. He also manages EV programs for Fresh Energy. In 2012, Jukka was honored with a Certificate of Recognition from Minnesota Governor Mark Dayton's office for his work with the EV market in Minnesota, and in 2013 he received the Sustainable St Paul Award.
More information about his work can be found by visiting: www.PlugInConnect.com, www.multihousingcharging.com and www.workplacecharging.com
Electric Cars are Coming! What Should Real Estate Owners and Building Industry Professionals
February 26, 2019 3:00‐4:30 p.m.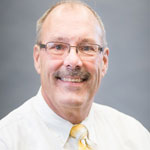 Ken Modeen
Ken Modeen CSI, CDT, LEED AP
Seven years as a window and door field installer.
Sixteen years as a partner/owner of Modeen Company LLP, a company specializing in window and door replacement. Mr. Modeen was a managing partner in the company which contracted for window and door replacement projects with major companies such as Builder's Square, Home Depot, as well as remodeling contractors, individual commercial building owners and individual home owners around the Minneapolis and St Paul, Minnesota metro area. Modeen Company LLP was also an authorized product installation and warranty service provider for manufacturers such as Pella windows, Loewen Windows, H Windows and Far North Windows.
Mr. Modeen was the Minnesota Contractor's License holder for the company. He was the person having passed the industry knowledge licensing tests and was the individual held responsible by the State for all work performed by the Company. Mr. Modeen sold his ownership share of the company to the remaining partners in 2006.
For the past twelve years, Mr. Modeen has been an Architectural/ Commercial Representative for Marvin Windows and Doors, and currently holds the position of Senior Architectural Project Manager for the company.
A CSI member since 2007 and is a member of three CSI chapters in his region. Mr. Modeen holds a CDT certification.
Leadership in Energy and Environmental Design (LEED) Accredited Professional since 2008.
A certified "Installation Masters Commercial Installer", an AAMA developed certification program.
As a window and door expert for Marvin Windows and Doors, some of Mr. Modeen's current responsibilities are to train architects and contractors in the proper methods for the installation of windows and doors in both new construction building projects and in existing building structure window and door replacement projects, including historical.
Mr. Modeen has been a regular presenter at building industry conferences across his region over the years as well as on nationwide training webinars.
Performance Glazing and Building Envelop Optimization
February 27, 2019 1:00‐2:30 p.m.
Mike and Barb Morehead
Mike and Barb Morehead acquired 10 acres in Afton Minnesota in 2011. They then started planning their dream retirement home. They wanted the home to be sustainable and efficient. In 2013 they built an energy efficient barn with 34 solar panels. They learned about the Passive House Institute US (PHIUS) and toured some PHIUS homes. They attended seminars including the Duluth Energy Conference. Barb set about planning her home. Mike sought out experienced designers and contractors. They hired CR-BPS architects who built the first PHIUS home in Minnesota. The Project Architect was Sam Bontrager. Jay Roettger of Bluff City Builders, Inc. was hired due to his experience with concrete and his willingness to take on new building techniques. Ground was broken in April 2016. The Moreheads worked with the architect and contractors on a daily basis including weekends. Challenges were many and solutions were varied. The Moreheads moved into their new home in January 2018.
Afton Passive House, An ICF Super Efficient Home: A Case Study
February 26, 2018 10:30 a.m.‐12:00 p.m.
Mike Wilson
Mike Wilson has worked in the HVAC industry since 1981. He currently works for Dakota Supply Group in training, field site assistance, technical support and building/mechanical system design/diagnostics. Mike is comfortable with talking about the System Approach which is how the components of the HVAC system, the structure of the house, and the homeowner interact together. Mike is a Red Wing Energy Center Graduate and currently holds four BPI certificates.
State of MN- Energy Code HVAC Review: Findings from the Field
February 27, 2019 7:00‐8:15 a.m.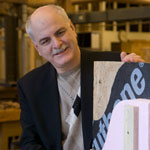 Patrick Huelman
Pat Huelman is an Associate Extension Professor in Energy and Building Systems with the University of Minnesota's Department of Bioproducts and Biosystems Engineering. He serves as Coordinator of the Cold Climate Housing Program with the University of Minnesota Extension. He is a lead faculty member for the Building Science and Technology undergraduate degree program and a principal investigator for hydrothermal testing at the Cloquet Residential Research Facility. Currently, Pat is the Project Lead for NorthernSTAR, one of the Department of Energy's Building America teams.
Pat has been extremely active in professional education for the home building industry and is nationally recognized for his "systems approach" to improving overall home performance. Pat's long‐term focus has been on heat, air, and moisture movement in buildings and his primary expertise is in building systems and technologies that will provide energy efficiency, long‐ term durability, and healthy indoor air for homes. With more than 30 years in the field, Pat brings extensive experience and expertise in energy‐efficient design and construction, innovative building systems, moisture management strategies, mechanical ventilation, and residential indoor air quality.
Ventilation: Best Practices for Tight Houses in Cold Climates
February 26, 2019 8:30‐10:00 a.m.

Zeroing In: The Path to Net Zero Energy May Not Be What You Think!
February 27, 2019 10:30 a.m.‐12:00 p.m.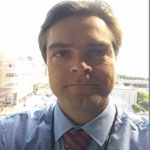 Paul Helstrom
Paul Helstrom administers the customer-facing solar programs for Minnesota Power. He assists customers with inquiries about utilizing solar energy for their homes and businesses. He works both internally and externally to execute interconnection agreements for customer sited renewables. He is also implementing Minnesota Power's Community Solar Garden Pilot program.
Paul joined Minnesota Power in 2014 after spending many years in the solar industry working as an installer and assistant trainer. Paul graduated from college at the University of California‐ Santa Cruz with an environmental studies degree. Throughout college Paul took time to travel the world and practice his language studies in German, and Chinese. Paul enjoys spending time with his three children. He has been a coach for soccer and t-ball and is currently a Cubscout leader. He also loves to bike, canoe, and camp. Paul has spent time in many foreign countries working in schools and clinics teaching English.
Introduction to Solar
February 26, 2019 7:00–8:15 a.m.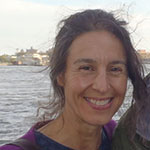 Rachel Wagner
Rachel Wagner is the owner of Through Design LLC and principal emeritus at Wagner Zaun Architecture in Duluth, MN. She has a degree in Design and Environmental Analysis and she is a licensed architect in Wisconsin. After years of designing resource-efficient, low energy homes for cold climates, Rachel has begun a new venture focused on consulting and teaching. Through design, Rachel continues to work to make things better without making things worse.
What is Green Building? (And why should I care?)
February 26, 2019 8:30‐10:00 a.m.
6 Layers: A Framework for More Sustainable Building
February 27, 2019 8:30‐10:00 a.m.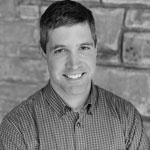 Rolf Jacobson
Rolf Jacobson is a Research Fellow at the Center for Sustainable Building Research. He recently rejoined the CSBR after working with the NorthernSTAR Building America research team. Rolf brings a strong interest in building science, particularly in the areas of residential energy efficiency, building assemblies, and moisture performance. In 2010, Rolf traveled to Norway on a Fulbright fellowship to study the building science of Passive House envelopes optimized for cold climates. While there, he used energy and moisture modeling tools such as WUFI and THERM to investigate and evaluate a wide range of residential building assemblies. More recently, Rolf has helped NorthernSTAR conduct research on a variety of energy efficiency and building enclosure topics such as an in‐situ study of residential ground source heat pumps and insulation retrofit approaches for basements. His work at the CSBR is primarily focused on high performance affordable housing.
Moisture and Water Control - 3 Methods to Evaluate the Risk of Your Wall Assemblies
February 27, 2019 3:00 a.m.‐4:30 p.m.
Sam Bontrager
Sam Bontrager is a Partner and Owner of Building Foundry, an interdisciplinary design firm with a commitment to design excellence with a focus on building science for a sustainable environment…Sam studied architecture at Iowa State University in Ames Iowa and is currently pursuing a master's degree in career and technical education at the University of Wisconsin-Stout along with teaching architecture at UW-Stout.
With over 20 years of experience in the field of architecture, he has designed and lead projects all over the United States ranging in scale from $50,000 wood sheds for the Minnesota DNR to $120 million Native American casinos.
Sam's interest and work has always focused on the sustainable and green aspects of architecture. He is a member of Living Building Challenge and currently has several projects registered with LBC that are pursuing Net Zero certification. Other completed projects have been LEED certified and Green Globes certified. Recently he has completed a passive house built in Afton, Minnesota with ICF construction - certified with PHIUS (Passive House Institute US).
Sam has also volunteered with Minnesota AIA as a board and committee member and for local chapters as well.
Afton Passive House, An ICF Super Efficient Home: A Case Study
February 26, 2019 10:30 a.m.‐12:00 p.m.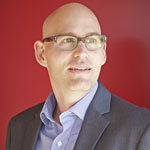 Tim Eian
Tim Delhey Eian was born and raised in Germany. He is a master carpenter and an architectural engineer. Tim moved to Minneapolis in 2001. He is a certified Passive House consultant and designer. In 2008, Tim founded TE Studio and in 2010, he joined Stephan Tanner at Intep. Both companies pioneer high performance architecture in North America and are responsible for the continent's first certified Passive House, as well as firsts in Wisconsin and the Twin Cities among others.
The Passive House Building Energy Standard in a Very Cold Climate
February 27, 2019 1:00–2:30 p.m.
Q&A with the Experts
February 27, 2019 3:00–4:30 p.m.