Presenter Bios
2023 presenters are listed alphabetically by last name. Click the tabs below to view their biographies.
Matt Aro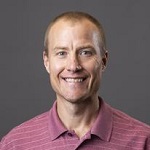 Matt Aro is a Research Program Manager of Wood Products at the University of Minnesota Duluth Natural Resources Research Institute (NRRI). He has worked on a broad spectrum of applied research projects, often conducted in cooperation with private industry. His research is focused on wood- and natural fiber-based materials, with an emphasis on thermally modified wood.
Understanding Thermally Modified Wood
February 21, 2023 7:00‐8:15 a.m.

Nate Cox
Mr. Nate Cox has 12 years of experience as an instructor and 9 years of experience in the asbestos removal and investigation business, with extensive experience in both residential and commercial activities. He has also been EPA and Wisconsin certified as a lead-safe renovator since 2015. Nate is an instructor of all of our asbestos and lead remediation training courses, and is highly regarded as an expert in the Lead-Safe Renovation requirements.
Lead-Safe Methods for Remodeling, Repair and Painting Activities
February 21, 2023 7:00‐8:15 a.m.
Tim Gaughan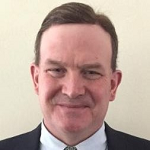 Tim, a 28-year veteran of Rheem Manufacturing Company has held numerous positions during his tenure- all focused on driving high efficiency product solutions. Currently, he has the responsibility to introduce and promote high efficiency & energy related water-heating products to the utility and builder channel. He works in conjunction with Rheem's Wholesale, Retail, and Commercial Teams and Channel Partners to bring higher efficient water heating solutions to the market and consumers.
Feeling Hot, Hot, Hot…Water!
February 22, 2023 10:30‐12:00 p.m.
Bill Graber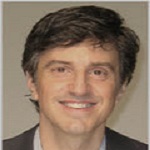 Bill Graber has more than 25 years of experience in automation and pressure & flow measurement. Graber holds 3 patents related to flow measurement diagnostics and software, and has a Bachelor of Science degree in Mechanical Engineering and MBA from the University of Minnesota.
Having Success With Cold Weather Heat Pumps
February 22, 2023 1:00‐2:30 p.m.
Melinda Granley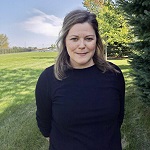 Mindy Granley is responsible for the improvement of City policies, programs, and initiatives in support of local environmental, economic, and social systems as Sustainability Officer at the City of Duluth, MN. Granley works to incorporate sustainability into decision making, measure and communicate progress, and build partnerships for change. Previously, Granley served for 12 years as Sustainability Director at the University of Minnesota Duluth (UMD), where she advanced operational improvements and integrated sustainability into the learning experience for all students. Granley championed campus projects and reduced energy and greenhouse gas emissions, all while connecting students to learning opportunities in the community. Granley has a B.S. in Geology/Hydrogeology, an M.S. in Water Resources Science, and is a Certified Energy Manager. Before working at UMD, Granley spent 6 years working on watershed management in the Lake Superior watershed at local, regional, and state levels.
Decarbonizing Through Thermal Energy Districts
February 22, 2023 7:00‐8:15 a.m.
Paul Helstrom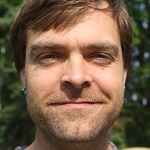 Paul Helstrom administers the customer facing solar programs for Minnesota Power. He assists customers with inquiries about using solar for their homes and businesses and works both internally and externally to execute interconnection agreements for customer sited renewables. In addition, Helstrom is involved with electric vehicles and other projects involving solar development at Minnesota Power. Helstrom joined Minnesota Power in 2014 after spending many years in the solar industry working as an installer and assistant trainer. Helstrom graduated from the University of California- Santa Cruz with an environmental studies degree. Throughout his life, Helstrom has taken time to travel the world and learn more about different places and people.
Introduction to Solar Technologies
February 21, 2023 3:00‐4:30 p.m.

Jon Heyesen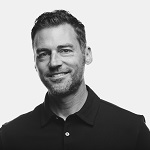 Jon Heyesen is co-founder and CEO of Arbor Wood Co., a Minnesota-based manufacturer of thermally modified wood for architectural applications. Heyesen is a Duluth native who is on a mission to inspire good design through innovation and environmental stewardship.
Understanding Thermally Modified Wood
February 21, 2023 7:00‐8:15 a.m.

Samantha Hill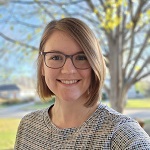 Samantha Hill is on a mission to use technology for the greater good. A mechanical engineer who obtained her doctorate from the University of Minnesota, Hill's career has always been focused on putting innovative ideas to the test. Today, Hill works as a research engineer at the Center for Energy and Environment where she is evaluating heat pump technologies for cold climates. Hill is managing several field studies to study real-world heat pump performance when installed as air conditioner replacements or in air-to-water heating applications.
Strategies for Heat Pump Adoption at the Time of Air Conditioning Replacement
February 21, 2023 3:00‐4:30 p.m.

Gregg Holladay
Gregg Holladay is a Business Development Manager – Specialty Markets for Bradford White Water Heaters. In his role these past 6 years, Gregg works to educate utilities, architects, builders, and the plumbing/HVAC trade on the benefits of Energy Star heat pump water heaters, including Bradford White's own AeroTherm™.

Before joining the Bradford White team, Gregg spent 32 years with General Electric (GE) where he introduced GeoSpring™, the first Energy Star electric heat pump water heater, to the US market. As a pioneer in this industry, Gregg is considered an expert speaker on this topic conducting countless numbers of webinars and advising utilities across the country on integration best practices and currently serves as a member of the Energy Star Manufacturers Action Council. With GE's exit from the heat pump water heater market, their manufacturing assets were acquired by Bradford White and integrated into their own state-of-the-art manufacturing facility in Middleville, MI. Now, Bradford White's engineers and manufacturing experts use these assets to produce the next generation AeroTherm, the only heat pump water heater with top connections to facilitate easy installation.

Gregg lives on his Kentucky farm with Teresa, his wife of 40 years. He holds a Bachelor of Arts degree in Psychology from Bellarmine University in Louisville, KY.
Feeling Hot, Hot, Hot…Water!
February 22, 2023 10:30‐12:00 p.m.
Patrick Huelman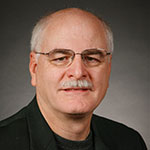 Pat Huelman is an Associate Extension Professor in Energy and Building Systems with the University of Minnesota's Department of Bioproducts and Biosystems Engineering, and serves as Coordinator of the Cold Climate Housing Program with the University of Minnesota Extension. Huelman is a lead faculty member for the Building Science and Technology undergraduate degree program and a principal investigator for hydrothermal testing at the Cloquet Residential Research Facility. Currently, Huelman is the Project Lead for NorthernSTAR, one of the Department of Energy's Building America teams. Huelman has been extremely active in professional education for the home building industry and is nationally recognized for his "systems approach" to improving overall home performance. Huelman's long-term focus has been on heat, air, and moisture movement in buildings and his primary expertise is in building systems and technologies that will provide energy efficiency, long-term durability, and healthy indoor air for homes. With more than 30 years in the field, Huelman brings extensive experience and expertise in energy-efficient design and construction, innovative building systems, moisture management strategies, mechanical ventilation, and residential indoor air quality.
On the Road to Net Zero Energy Homes
February 21, 2023 8:30‐10:00 a.m.

When the Order Matters: A Roadmap for Retrofit
February 21, 2023 1:00‐2:30 p.m.

Brandon Jordt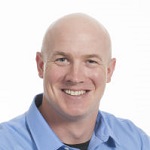 Brandon Jordt is third generation in the window and door industry and is currently a regional manager working with Marvin architectural teams across the Western United States. In his 15 years with Marvin Windows and Doors, Brandon started as a local service technician and has since worked with the architect and trade community in the US, Canadian, Middle Eastern, Indian and European markets.
High Performance Window Installation
February 22, 2023 7:00‐8:15 a.m.
Jukka Kukkonen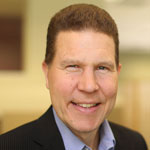 Jukka Kukkonen is Chief EV Educator and Strategist for Shift2Electric. An automotive engineer by training and a former Ford area manager, he has worked with the EV market for over 10 years. He also teaches EV Market and Technologies at the University of St Thomas. For more info, visit www.Shift2Electric.com.
Location, Location, Location for EV Charging
February 22, 2023 3:00‐4:30 p.m.

Francois Lebrasseur
Francois Lebrasseur is Business Development Manager Utility Sector at A. O. Smith. Francois helps electric and gas utilities and A. O. Smith distributors implement midstream and upstream incentives which are up to 10X more effective than downstream consumer mail-in rebates. Francois also collaborates with utilities on outreach campaigns to drive consumer demand for ENERGY STAR water heaters. Prior to his current role, Francois worked at GE Lighting and GE Appliances in various sales and marketing positions focused on the promotion of energy-efficient products in the marketplace.
Feeling Hot, Hot, Hot…Water!
February 22, 2023 10:30‐12:00 p.m.
Peter Lindstrom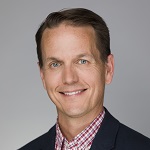 Peter Lindstrom is the public sector & community engagement manager for the Clean Energy Resource Teams, a statewide partnership with a shared mission to connect individuals and their communities to the resources they need to identify and implement community-based clean energy projects. In this role, Lindstrom is responsible for empowering communities to adopt energy conservation, energy efficiency, and renewable energy technologies and practices. In 1999 Lindstrom was elected to the Falcon Heights City Council and served as mayor from 2008 to 2019. He currently represents District 10 on the Metropolitan Council.
What Your Business Needs to Know About the Inflation Reduction Act
February 21, 2023 7:00‐8:15 a.m.
Jake McAlpine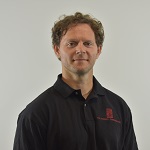 Jake McAlpine is the Training & Technical Support Manager for The Energy Conservatory (TEC). McAlpine has 12 years of experience in the Weatherization Assistance Program. McAlpine first worked as an energy auditor and program manager for a weatherization agency in the Minneapolis area. McAlpine then moved to the Minnesota Department of Commerce where he worked in training and technical assistance and later as the program supervisor. McAlpine has a Bachelor of Science degree in Residential Building Science & Technology degree from UMN Twin Cities.
Having Success With Cold Weather Heat Pumps
February 22, 2023 1:00‐2:30 p.m.
Andrew Oding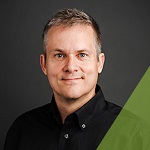 Andrew Oding has an extensive background as a builder for 20+ years, and brings an insightful and real life practicality to building science principles and their in-field applications. As a recognized building science trainer by the government of Canada-Office of Energy Efficiency, Building Science Specialist (University of Toronto) and HVAC designer and commissioner, Oding is working closely with development of new building codes, advanced building programs (i.e. ENERGY STAR®, net zero, LEED for homes ™, etc.) across North America.
Fundamentals of Building Science for High Performance Homes
February 21, 2023 8:30‐10:00 a.m.
Application of Building Science to the Building Enclosure from the Ground Up
February 21, 2023 10:30‐12:00 p.m.
Application of Building Science to Windows and Heating and Cooling Systems
February 21, 2023 1:00‐2:30 p.m.
Mechanical Systems for Hot Water, Indoor Air Quality and Validating Application of Building Science Principles
February 21, 2023 3:00‐4:30 p.m.
Introduction to Carbon Emission Reduction Challenges
February 22, 2023 8:30‐10:00 a.m.
Studying the Impact of Operational Carbon Reductions
February 22, 2023 10:30‐12:00 p.m.
Embodied Carbon
February 22, 2023 1:00‐2:30 p.m.
Cost Effective Decisions to Reduce Carbon Emissions in the Construction Industry
February 22, 2023 3:00‐4:30 p.m.
Justin Reid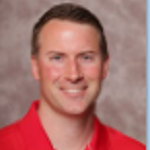 Justin Reid currently serves as the general manager of Duluth Energy Systems, which is operated by Ever-Green Energy. Reid is responsible for safe and reliable thermal energy generation and delivery to customers on the system. Duluth Energy Systems has over 160 customers, 12 miles of delivery pipeline, and provides heating to 8,000,000 sq ft of downtown buildings. Reid has 20+ years of experience working in maintenance, reliability, and energy fields. Prior to joining Ever-green Energy, Reid has worked in the Ethanol, Oil and Gas, Mining, and Power Generation industries. Reid has been involved in operations, maintenance, outage turn arounds, and project management roles. Reid has worked with various teams to implement planning and scheduling, vibration, thermography, ultrasonic, and oil analysis programs during his career. Reid graduated from Michigan Technological University with degrees in Mechanical Engineering and Business Administration. He is currently registered as a Certified Reliability Leader through the Association of Asset Management Professionals.
Decarbonizing Through Thermal Energy Districts
February 22, 2023 7:00‐8:15 a.m.
Bob Rogalla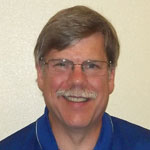 Bob Rogalla is the Training Manager for Lake States Environmental, Ltd.; a role he has been in since 1993. Rogalla first became certified as an Asbestos Contractor/Supervisor in Wisconsin in 1988, and has been involved with training Asbestos professionals since 1990. This background has provided a wealth of insight into practical methods of accomplishing the objectives of requirements. With this insight Rogalla truly merges his specialized experience with the practical reality of the projects the Asbestos rules apply to.
Asbestos - Yes, It's Still Around!
February 22, 2023 7:00‐8:15 a.m.
Bruce Stahlberg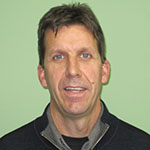 Bruce Stahlberg, CEM, has been in the energy efficiency industry since 1987 and since 2001 has been the owner of Affordable Energy Solutions, Inc (AES). AES provides high quality energy efficiency services to building owners by inspecting, testing, assisting in the completion of and evaluation of energy improvements. Stahlberg believes in sharing of knowledge and he has taught dozens of classes and seminars at technical colleges, conferences, and workshops. Past jobs have included working on the Department of Energy Weatherization Program for several different Community Action Agencies throughout the state as an energy auditor and Energy Related Repair mechanical inspector. Stahlberg has performed over 8,000 full energy audits, thousands of HVAC Quality Install inspections, and has extensive experience with Home Performance inspections. He has held numerous certifications from industry-related organizations such as the Building Performance Institute, National Comfort Institute and the Association of Energy Engineers. Stahlberg graduated from Moorhead State University with a B.S. degree in Energy Management, studied Energy Planning and the Environment in Oslo, Norway and helped design a 20 building passive solar project in Bolivia, South America.
Increasing Performance of Forced Air Heating Systems
February 21, 2023 1:00‐2:30 p.m.
Rabi Vandergon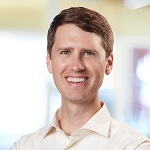 Rabi Vandergon manages the Minnesota Air Source Heat Pump Collaborative and consulting projects with utility partners across North America. Vandergon also assists other projects with a variety of research, planning, training, and engagement talents around demand response, electric vehicles, and beneficial electrification. Vandergon has a robust history in the industry working with solar programs, community energy projects, net zero modular homes, as well as employee engagement strategies and tools.
Heat Pumps 101: Cold Climate Air Source Heat Pumps: A Primer and Launch Pad
February 21, 2023 8:30‐10:00 a.m.
What Matters Most in Determining Heat Pump Application Types
February 21, 2023 10:30‐12:00 p.m.
Rachel Wagner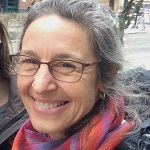 Rachel Wagner is a designer, educator and social entrepreneur in Duluth, MN. Her work focuses on sustainability, community and equity. Her ventures through design LLC and Green New Deal Homes SBC provide ecologically and socially responsible solutions to improve community resiliency and increase access to healthy housing powered by clean energy. Rachel has a B.S. in Design and Environmental Analysis and is a licensed architect in Wisconsin.
Systems Thinking and Integrated Design
February 22, 2023 8:30‐10:00 a.m.
Amber Westerman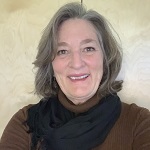 Amber Westerman of Amber Westerman Building Design collaborates with homeowners and builders to design custom high performance homes, with an emphasis on homes under 1600 SF. The homes are built with low carbon footprint and non-toxic materials and use common building techniques and off-the-shelf products. As a licensed general contractor, Westerman built a super-insulated, net-zero demonstration home in Spring Green, Wisconsin called Poem Homes. Construction of the 1208 SF home was completed in 2020 and was extensively documented in an online blog. The home has been toured by over 700 people and was featured in the June issue of Fine Homebuilding under the title "Demonstrating High Performance". The all-electric home is powered by a 7.32 kW solar array, and in the first year of occupancy produced 53% more electricity than was used for heating, cooling, and plug loads.
How I Built a Net-Zero House
February 21, 2023 10:30‐12:00 p.m.
Dan Wildenhaus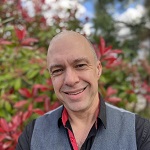 Dan Wildenhaus has completely immersed himself in the discussion of what is required to create High Performance Buildings and the technologies that operate within them as a technical adviser, trainer, and consultant for residential, multifamily, and small business programs. After completing his bachelor's degree at the Evergreen State College, with a focus on Energy Studies, Wildenhaus has developed over 27 years of experience, 15 of them working directly for a contractor; performing energy audits and Ratings, weatherization and HVAC repairs, consulting, and analysis for private clients in both the New Construction and the existing buildings market. Over 10 years ago, Wildenhaus transitioned to the consulting side of the business, working with program implementation companies and finding a home at CEE. Wildenhaus currently provides Building Science and HVAC consultation, technical management, market channel development, and training and presentation services for a variety of programs across the country.
Heat Pumps 101: Cold Climate Air Source Heat Pumps: A Primer and Launch Pad
February 21, 2023 8:30‐10:00 a.m.
What Matters Most in Determining Heat Pump Application Types
February 21, 2023 10:30‐12:00 p.m.
Strategies for Heat Pump Adoption at the Time of Air Conditioning Replacement
February 21, 2023 3:00‐4:30 p.m.
The Joy of Decarbonizing in Homes
February 22, 2023 8:30‐10:00 a.m.
Feeling Hot, Hot, Hot…Water!
February 22, 2023 10:30‐12:00 p.m.
Mike Wilson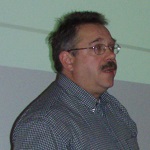 Mike Wilson has been involved in the HVAC and Energy industry since 1981. Wilson got involved in how building science/blower door technology could be applied with ventilation and other HVAC skills to improve the IAQ /Energy within homes. Wilson has been an HVAC contractor (Wilson Energy Service) in charge of installation of HVAC/IAQ systems for over ten years. Wilson is an Adjunct Technical Instructor, HVAC and Solar, at Minneapolis Community and Technical College currently. Wilson has worked with Center for Energy and Environment (Minneapolis) on a number of IAQ and Energy programs and has been involved in training over 7000 HVAC/Builder/Energy professionals over the past 18 years.
A Field Perspective on Balanced Ventilation HRV and ERV
February 22, 2023 3:00‐4:30 p.m.
Scott Wood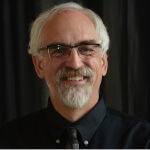 Scott D. Wood is the senior building scientist at VaproShield, providing product support on manufactured materials and investigation/testing of properties for new product development. As a building scientist he provides technical support for the company's representatives, clients, and assists in the development and updating product literature. Wood is President of Scott Wood Associates, and is an ITC certified Level III Thermographer with decades of experience performing condition monitoring and building applications of infrared thermography. Wood has many publications in areas of both thermography and building science. Mr. Wood provides investigations, consulting, presentations and training in Building & Thermography Sciences. Since his creation of the course in 2003, he provides the only 4-day Building Science Thermography class for Level I and Level II that provides instruction in the use of infrared thermography in building applications. Wood is involved in many organizations regarding thermography and building science including; a founding member, the Director of Building Science and treasurer of the International Association of Certified Thermographers (IACT), active voting member for ASTM International C16 and C6 committees.
Extending the Life of a Roofing Assembly
February 22, 2023 10:30‐12:00 p.m.
Highly Permeable Membranes Allow Vapor Diffusive Drying and Stop Heat Loss
February 22, 2023 1:00‐2:30 p.m.