Last Day to Register is February 20, 2020
Celebrating 30 years of building our energy future together
Join us for the 30th anniversary of northern Minnesota's premier Energy Design Conference & Expo! With an opening keynote from one of the best in the business, an expanded electric vehicle display, and over 30 sessions picked with your comments and suggestions in mind—you don't want to miss this event! We've hand-selected tracks focusing on everything from renewable energy and high performance housing to building science and something we're calling "Potluck"—a little bit of everything for everyone. As part of our 30 year celebration, we're entering the first 30 registrants in a drawing to win an IPad Mini and continuing our 50% discount for veterans and discounted fees for students.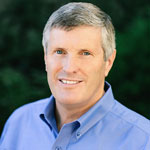 Opening keynote speaker: Gord Cooke
Opening Keynote: Are We There Yet? 30 Years Along the Path of Better Buildings. What Have We Accomplished? What is Left to Do?