Register Now!
Energy Design Conference & Expo (EDC)
Learn
Learn about the latest in energy-efficient building and technologies, renewable energy, best practices, and responsible design. With over 40 sessions from some of the best educators in the business, you're sure to find something that's right for you.
Grow
Grow your network by exhibiting at the Expo. With breaks, lunches, and nightly receptions, you'll have plenty of opportunities to build relationships, connect with potential customers, and expand your outreach.
Connect
Whether it's during sessions, at breaks or lunch, or over a refreshment at nightly receptions, the Expo gives you plenty of opportunities to connect with peers and other energy-conscious attendees in a fun and welcoming environment.
Keynote Luncheon—Camp Ripley's Path to Net Zero
Tuesday, February 23, 2016 12:00 p.m.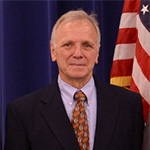 Join us to learn about Camp Ripley's path to becoming a net zero energy facility. Since 2010, Camp Ripley has completed a top-of-the-line education center to showcase energy-efficient technologies in action, completed numerous energy conservation projects, and is currently embarking on the installation of a 10-megawatt solar installation. Marty Skoglund will share the whats, hows, and whys of their journey, plus the next steps on their path to becoming net zero.